Supporting the environment with innovation
As environmental standards evolve, the railway industry needs innovative products that save operational dollars and comply with environmental legislation. ZTR recognized the need for locomotive systems to advance performance and reduce environmental impact many decades ago, so we developed SmartStart®, the industry-leading locomotive Automatic Engine Start-Stop system (AESS).
Federal funding
In recent years, the U.S. Federal government has provided funding grants for the implementation of these technologies. Many railroad projects and technology initiatives received funding as part of the 2019 program. Looking to 2020, railway industry companies who want to apply systems or technology to their locomotive engines related to clean diesel projects can submit applications for Clean Diesel National Grants. The program is open to U.S. entities at the regional, state, local, or tribal level, including port authorities and some non-profits.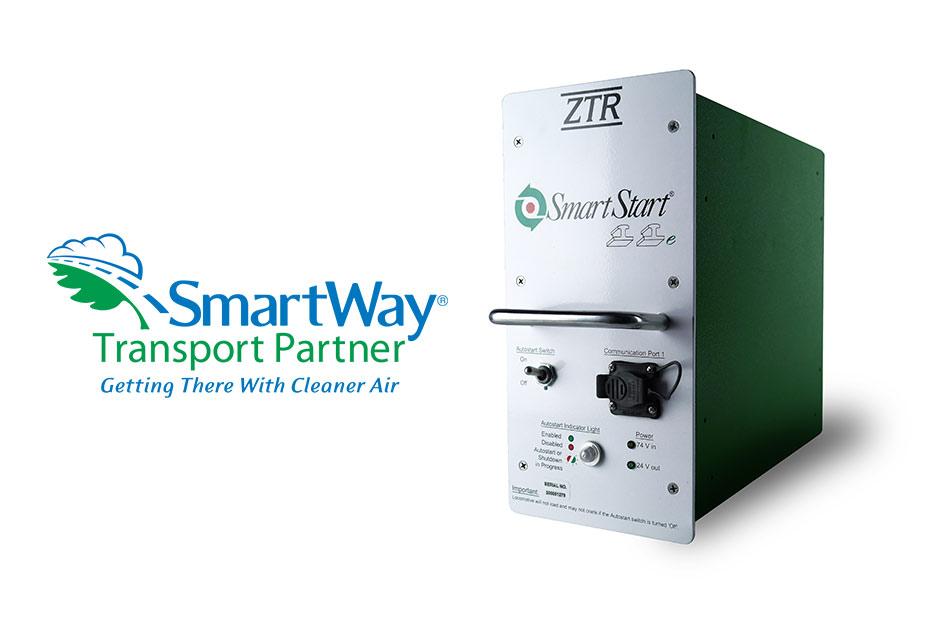 Eligibility
One of the categories eligible for funding is idle-reduction technology that's EPA verified. The ZTR SmartStart is an ideal solution because it reduces fuel consumption and emissions by reducing locomotive idling, and documents these reductions with built-in and remotely-available reporting features. SmartStart can be applied to almost any manual-start locomotive — from relay logic to microprocessor—regardless of manufacturer, model, age, or usage. SmartStart is designed to meet or exceed EN50155 standards, and is an EPA SmartWay Verified Idling Reduction Technology (IRT) for Locomotives. It has an ROI through fuel savings of less than 12 months, so it's a smart and easy business decision.  Beyond the immediate fuel savings and positive environmental impacts, SmartStart also provides many options that drive operational benefits including load shedding, battery improvements, fleet reporting, remote monitoring capacity, reduced engine wear, and more.
Application details
The 2020 Diesel Emissions Reduction Act (DERA) is expected to open its request for applications on December 9, 2019, with a deadline for applications toward the end of Q1 2020. For more information on the application process, visit the Clean Diesel National Grants website.
As a pioneer in the industry, ZTR has been providing idle reduction technology to railroads for over 25 years. With nearly 8000 systems installed worldwide and remote reporting options, SmartStart is a well-established solution with advanced fleet reporting and other features that are unmatched by other AESS systems.