There's been a lot of hype around the three letters, IoT (Internet of Things) but what is it and how does it fit with today's modern railway?
We may have considered the ability to rapidly exchange data through pictures, videos, and text messages just a bunch of hype when people first discussed the possibility, but now paying bills and making purchases from your handheld device has become mainstream and part of our way of life.
Technology as we know it, moves at such a rapid pace, it's often difficult to keep up; particularly for some businesses. Industries like rail are moving toward more automation and using technology to increase efficiency. These changes will be necessary to maintain a competitive edge in this market. With this in mind, what is IoT and how can it help you improve your business to keep ahead of this curve?

Let's start with the basics…
1. What is IoT?
According to Forbes magazine:
Simply put, this (IoT) is the concept of basically connecting any device with an on and off switch to the Internet (and/or to each other). This includes everything from cell phones, coffee makers, washing machines, headphones, lamps, wearable devices and almost anything else you can think of. This also applies to components of machines, for example a jet engine of an airplane or the drill of an oil rig. The IoT is a giant network of connected "things" (which also includes people). The relationship will be between people-people, people-things, and things-things. 
2. What is 'The Industrial Internet'?
The Industrial Internet is the integration and linking of big data, analytical tools and wireless networks with physical and industrial equipment, or otherwise applying meta-level networking functions, to distributed systems.
According to Accenture: 

In the future, successful companies will use the Industrial Internet of Things to capture new growth through three approaches: boost revenues by increasing production and creating new hybrid business models, exploit intelligent technologies to fuel innovation and transform their workforce.
3. How does the Industrial IoT apply to Railways?
The connection of your locomotive systems and delivery of that crucial information to the hands of people that need it, is essentially the key to IoT for Railways. The data can tell you how your systems are doing, identify potential issues and alert you to fleet-wide inefficiencies. This gives you valuable decision making information anytime and ensures seamless integration across your entire fleet. Ultimately, it comes down to improving the productivity, reliability and availability of your fleet. ZTR helps your data make sense and can help you use the IoT to help you save money, improve efficiencies and advance your business for the future.
Here's just a few of the immediate benefits to the railway industry:
Diagnostics: Getting information that's useful to your business. With solutions that deliver valuable diagnostics, trends and analysis about your locomotive to you, it gets the right information to the right people, at the right time.
Fleet Management Tools and Reporting: Identifying fleet efficiencies through tools and reporting that can be customized to the user or application (i.e. maintenance trends for operators or fleet reports for management).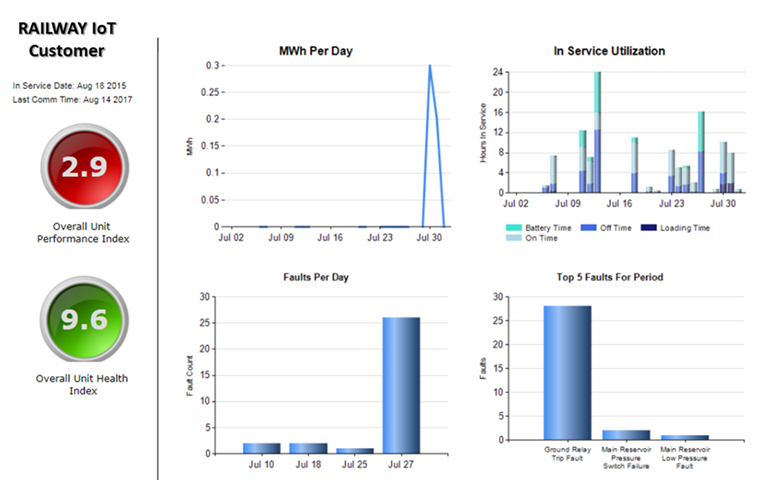 Mobile Access: Knowing exactly what's happening on your locomotives. Being able to get critical locomotive information like health data or geo-fencing alerts from anywhere and at any time can improve efficiency, planning and real-time location tracking.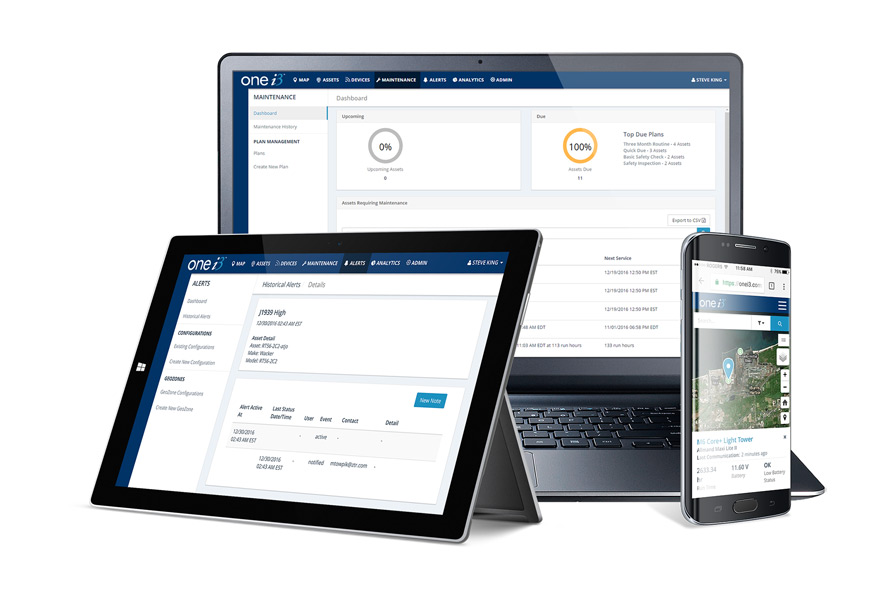 Systems Integration: Integrating locomotive systems with each other and connection of these systems' information through innovative networks like the ZTR ONE i3 network or bringing information back into your business system for a complete end-to-end solution.
ZTR helps your data make sense and can help you use the IoT to help you save money, improve efficiencies and advance business for the future.
For more about what ZTR is doing for Railway IoT, click here for a recent Progressive Railroading article.