Insights from the NEXTGEN Railway Conference
It was a focus on the future for attendees of the 2020 NEXTGEN conference in Chicago. Conversations about railway industry challenges and innovative solutions included talk of alternate fuels, autonomous locomotives, women in rail, and PSR.
Here are some of the key insights:
Automation
Autonomous locomotive technology is being developed and tested, but it will likely be 5-10 years before the concept can be fully proven, and challenges to its development – data acquisition, signal conditioning, communication links, freight operations, locomotive and operation variability, and labour relations – remain. Technology advocators indicate that the biggest ROI for locomotive automation is fuel savings and capacity.
Low- and Zero-Emission Technology
To meet TIER 5 emission requirements that California Air Resources Board (CARB) has proposed for 2025, hydrogen fuel sources are being considered as a way to reduce NOx (smog) and PM (carcinogen). Hydrogen sources significantly reduce greenhouse gas emissions due to lack of carbon, but storage and distribution of hydrogen remains a significant concern.
AAR Asset Health Strategic Initiative Program
A new initiative being considered by Railinc regarding monitoring and analysis of asset health across North America would require every Class 1 to share its asset data to allow Railinc to perform data analysis and suggest condition-based maintenance to customers. The hope is that this would reduce mechanical service interruptions and improve inspection quality. Other benefits could include addressing challenges with asset interchange across railroads, and increased improvements to safety and reliability.
Freight's Future and PSR
A Class 1 railroad expressed its need for better forecasting tools, and indicated its 2020 budget for technology was the largest in the company's history. With this in mind, the railroad has developed its own brand of PSR. It's designed with a focus on customer service enhancements, provides efficiencies across the board, is implemented slowly without affecting service, is developed with customer consultations, and incorporates lessons learned from the customer experience implementation of PSR. Significant changes so far include:
17% velocity improvement
-30% terminal dwell time
20% fewer locomotives
21% fewer cars
8% reduction in workforce
Other railroads have experienced similar results in reduction of locomotives and railcars, indicating the value of forecasting and other technology applications for both Class 1s and short lines.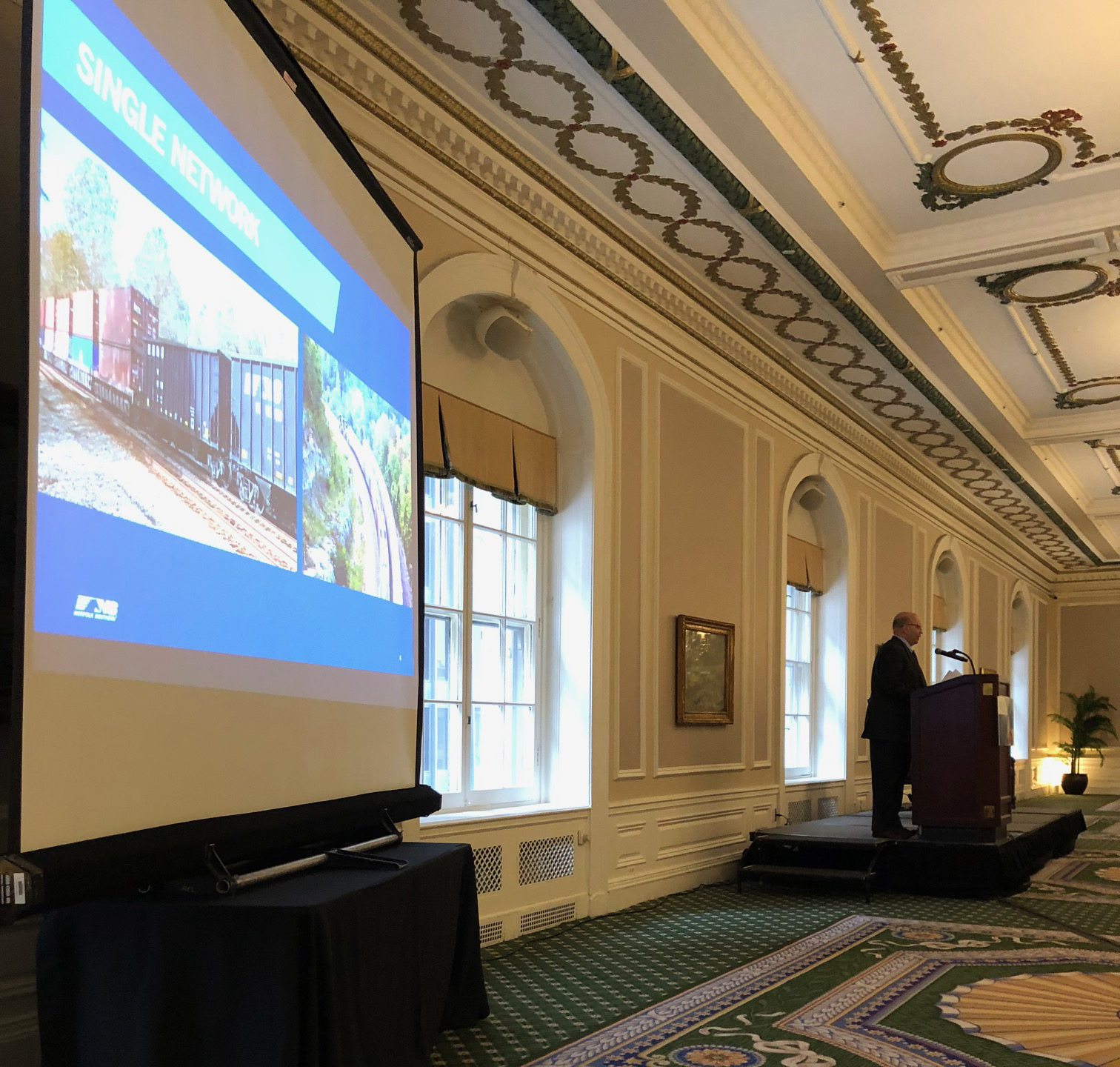 PSR and the Surface Transportation Board (STB)
With Class 1s trying to optimize their service, the perspective is that if PSR schedules are kept, service will improve and drayage charges will be reduced. The STB remains concerned that transportation services be available at reasonable prices, that efficiencies are increased to reduce costs (instead of cost-cutting), and the regulation of demurrage fees.
Women in Rail
Railway Age recognized notable women in the rail industry, with recipients representing both Class 1 and short line railroads. A list of recipients and their accomplishments is available on the Railway Age website.
The next generation of rail is rising to industry challenges by seeking innovative technologies and secure, meaningful ways to share data and gain insights to improve efficiencies and safety.